Description
This presentation begins by explaining the nature of coercive control: a form of severe abuse most commonly perpetrated by men against women and children. Coercive control involves situations where a perpetrator subjects their partner and children to persistent, wide-ranging controlling behavior over a long period of time and makes it clear that standing up for themselves will be punished. By repeatedly punishing their partner/children for non-compliance, the perpetrator intends to demoralize and terrorize them into a state of permanent subjugation, stripping them of their human rights, freedoms, and liberties. Coercive controllers use multiple tactics of abuse, and every tactic harms the lives of the children in the family as well the life of the adult victim-survivor. During the presentation, we will explore quotes from mothers and children who have participated in research on coercive control. In these quotes, survivor mothers and children describe their lived experiences. The presentation emphasizes that coercive controllers usually continue their abuse for many years after their partner has ended the intimate relationship, perpetrating post-separation coercive control. The presentation calls for children and victimized parents to be considered co-victims and co-survivors. It emphasizes that the route to survivors regaining their rights, freedoms, and liberties is for societies to robustly tackle perpetrators, hold them accountable, and to curb their ability to continue abusing.
After this presentation, attendees will be able to:
Explain ten (10) tatics of coercive control used by perpetrators.
Demonstrate how children's lives are affected by perpetrators' regimes of coercive control while children and their victim-survivor parent are still living with the perpetrator.
Identify how children's lives are affected by perpetrators' ongoing coercive control of them and their victim-survivor parent in the post-separation period.
Faculty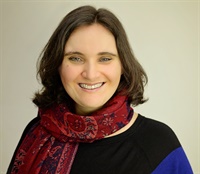 Associate Professor
Durham University
---
Dr Emma Katz is Associate Professor at Durham University, UK.
She is an award-winning, internationally renowned expert in domestic abuse and coercive control, whose work has influenced policy and professional practice in the UK and globally.
Dr Katz's book, Coercive Control in Children's and Mothers' Lives (2022, Oxford University Press) is described by Professor Evan Stark as a 'pioneering work' that 'will change how we understand and respond to children's experience of domestic abuse'.
Visit https://dremmakatz.substack.com to subscribe to Dr Katz's popular Substack on coercive control.
---
References
Katz, Emma. (2022). Coercive Control in Children's and Mothers' Lives. New York: Oxford University Press.
Katz, Emma, Nikupeteri, Anna and Laitinen, Merja. (2020). When coercive control continues to harm children: Post‐separation fathering, stalking and domestic violence. Child Abuse Review 29(4), p. 310–324.
Nikupeteri, Anna, Katz, Emma and Laitinen, Merja. (2021). Coercive control and technology-facilitated parental stalking in children's and young people's lives. Journal of Gender-Based Violence 5(3), p. 395–412.